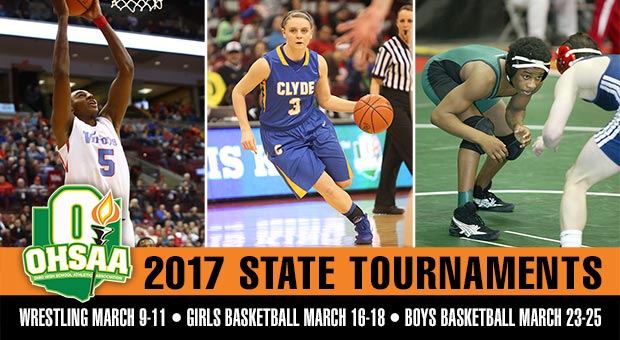 OHSAA Tournaments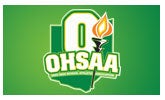 2017 Individual Wrestling (March 9-11)
All-session ticket books ($75/ $55) are on sale now
Individual session tickets ($15) go on sale March 6 at 10AM
2017 Girls Basketball (March 16-18)
All-session ticket books ($64) and individual session tickets ($10) are on sale now
2017 Boys Basketball (March 23-25)
All-session ticket books ($144/ $120) are on sale now
Individual session tickets ($12/ $15) go on sale March 16 at 10AM
Boys Basketball Center Court Club Tickets are located close to the court with the opportunity to remain in the arena between games in a special hospitality area. All-session books $498.
Boys Basketball "Four Pack" Offer - Two "Four Pack" ticket offers will be available for the boys basketball tournament - Championship Saturday - includes a ticket to each of the four championship games in the Terrace Level for $36 or get four tickets together in the Terrace Level for any of the 12 games for $36.
Girls Basketball "Championship Saturday" Group Value Packs - available for all four state championship games on Saturday, March 18 - includes tickets for all four games, t-shirt and popcorn for $24. Visit OHSAA VALUE PACKS for the order form.
Tickets on sale at www.Ticketmaster.com (search OHSAA) or at the Schottenstein Center ticket office. Call 1-800-GOBUCKS (select option #2) or email [email protected] for info about GROUP SALE for Girls and Boys Basketball.
Rent a Suite: contact Justin Doyle at [email protected]
Overnight RV parking will be available for $25 per day in the Buckeye Lots north of the Schottenstein Center.
Ticket Information
Tickets are available through Ticketmaster Charge-By-Phone (1-800-745-3000) and ticketmaster.com until 2 hours prior to the start of the event and in-person through Ticketmaster Ticket Centers OR at the Schottenstein Center Ticket Office until the start of the event.
1-800-745-3000
1-800-ARENA-01