CONTACT US
If you have a question about TICKETS ... The Ticket Office (Northeast corner) is open from 9AM-4PM weekdays AND extended hours on event days.
Email ticketing at athletic.tix@osu.edu
Call 1-800-GO-BUCKS (1-800-462-8257) M-F 9AM-4PM.
Visit OhioStateBuckeyes.com/tickets. Select the "Let's Chat" button M-F 9AM-4PM.
---
CALL the WELCOME CENTER at (614) 688-3939 Monday thru Friday 8AM-5PM.
---
LOST & FOUND - To ask about an item after an event, CLICK HERE to submit a Lost Item Report.
We will cross-reference with the list of items found. In most cases, items will be shipped directly to you. Guests are responsible for the mail/ shipping fee.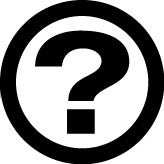 A TO Z
Otherwise, ASK US via email ...