Event Info
Dude Perfect - Tyler Toney, Cody Jones, Garrett Hilbert, and twins Coby and Cory Cotton take their ultimate variety show across the U.S. this summer. The five best friends from Frisco, Texas have more than 70 million social media followers and will be giving fans a look into the fun world of Dude Perfect, highlighting—live and in person—fan favorites such as Overtime, Stereotypes, Battles and stunts.
DJ Mykael V has been added to the Dude Perfect- Pound It Noggin Tour!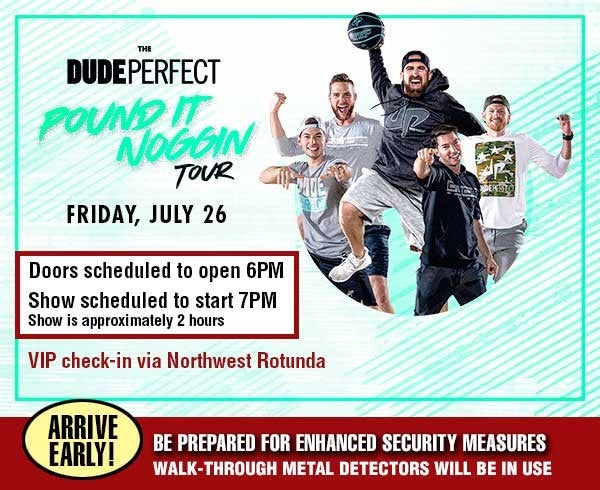 TICKET INFORMATION
Tickets for most events may be purchased at the Schottenstein Center Ticket Office or online at ticketmaster.com.