Jeff Dunham
"Seriously!?"
Event Info
Jeff Dunham and his somewhat-inappropriate-protégés, Peanut, Walter, José Jalapeño, Bubba J., and Achmed the Dead Terrorist are bringing their brand new tour, "JEFF DUNHAM: SERIOUSLY!" to the Schottenstein Center on January 10!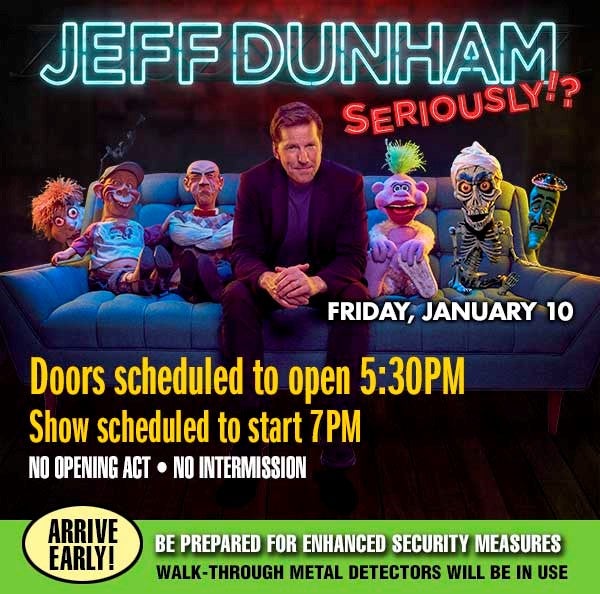 Doors scheduled to open 5:30PM
Schoo scheduled to start 7PM
Please note: there is no opening act and no intermission.
TICKET INFORMATION
We are partnering with Ticketmaster to address fan questions regarding the cancellation and rescheduling of events.
Visit the TICKETMASTER HELP CENTER for details. Check back regularly for information and status updates.
The Schottenstein Center Ticket Office is temporarily closed. If you purchased at the Ticket Office via cash or credit card and are seeking a refund - CLICK HERE FOR MORE INFORMATION.