Jeff Dunham
"Seriously!?"
Event Info
Jeff Dunham and his somewhat-inappropriate-protégés, Peanut, Walter, José Jalapeño, Bubba J., and Achmed the Dead Terrorist are bringing their brand new tour, "JEFF DUNHAM: SERIOUSLY!" to the Schottenstein Center on January 10!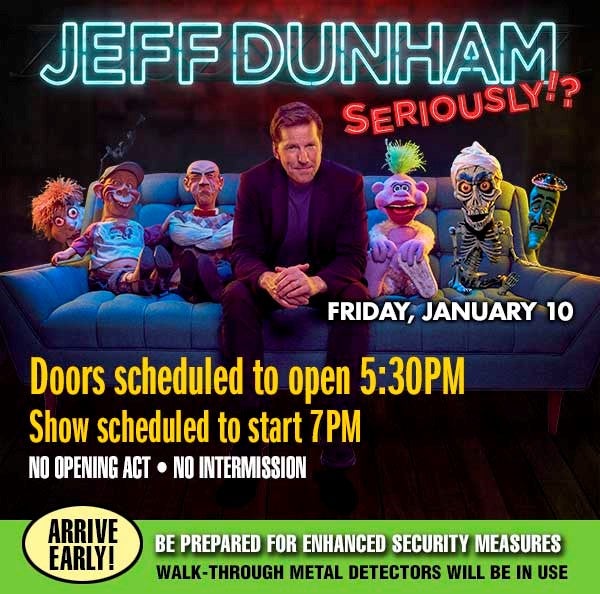 Doors scheduled to open 5:30PM
Schoo scheduled to start 7PM
Please note: there is no opening act and no intermission.
TICKET INFORMATION
Tickets for most events may be purchased at the Schottenstein Center Ticket Office or at ticketmaster.com.
For info on how you could rent a suite, snag premium seating or get info on group tickets, contact Justin at [email protected] or Zach at [email protected]