Event Info
Known for numerous massive hits, such as last year's "New Light," "Gravity," "Love on the Weekend," "Heartbreak Warfare," "Daughters," "Waiting on the World to Change," "Your Body Is a Wonderland," and many more, this "Evening with John Mayer" concert will feature two sets of music spanning his entire recording career.
There will be no opening act.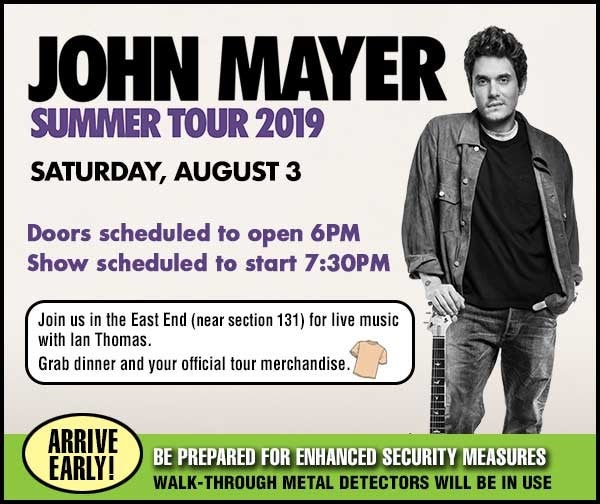 On Saturday, August 3rd, the Ticket Office will open at 2PM.
TICKET INFORMATION
Tickets for most events may be purchased at the Schottenstein Center Ticket Office or online at ticketmaster.com.