JURASSIC WORLD
THE LIVE TOUR
Event Info
Jurassic World comes to life for the first time in an all-new touring arena show when Jurassic World Live Tour invades the Schottenstein Center for 7 ENORMOUS performances September 26-29.
Your trip to Isla Nublar takes a terrifying turn after the Indominus Rex escapes and causes chaos in the park. The adventure continues as you join forces with a team of scientists to unravel a corrupt plan and save Jeanie, an all-new dinosaur, from a terrible fate. This thrilling adventure will feature some of Jurassic World's most iconic dinosaurs including Blue the Raptor, Triceratops, Pteranodons and the mighty T-Rex!
You won't want to miss life-sized Jurassic World dinosaurs and pulse pounding stunts set amidst captivating scenery that will the entire family on a once-in-a-lifetime adventure!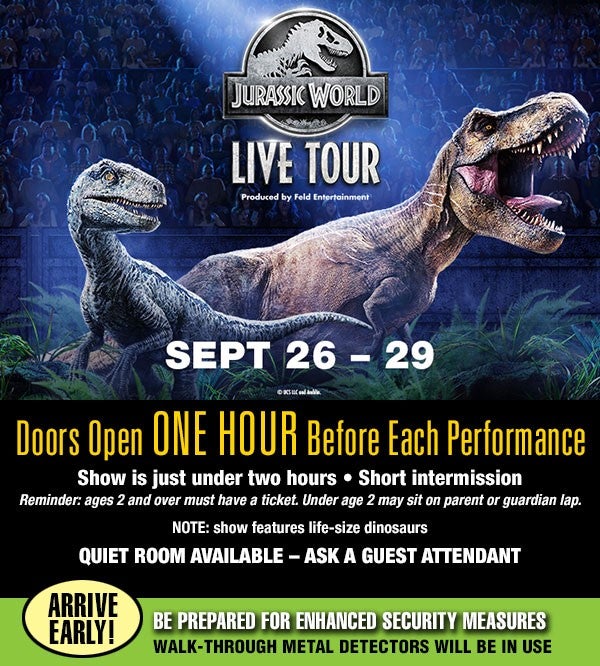 TICKET INFORMATION
Tickets for most events may be purchased at the Schottenstein Center Ticket Office or online at ticketmaster.com.