Event Info
Singer Michael Bublé will perform at The Schottenstein Center on Sunday, July 21. His extraordinary career includes five sold-out world tours, four Grammy Awards and sales of over 60 million records.
Tickets purchased ONLINE ONLY include your choice of a standard CD or digital copy of Michael's new album love.
PLEASE NOTE: SHOWTIME IS 8PM AND THERE IS NO OPENING ACT.
The Box Office opens at 2PM on Sunday.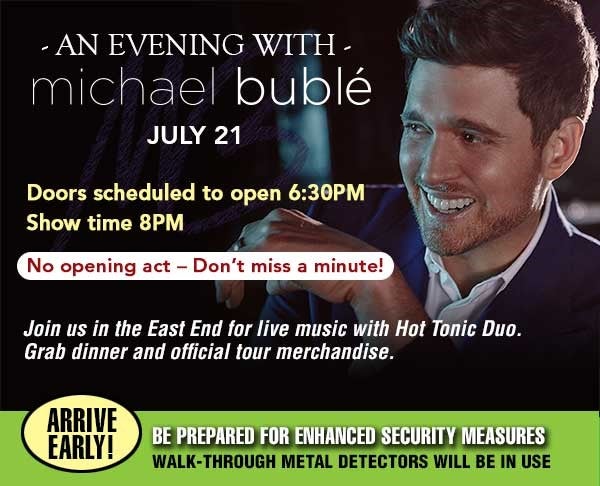 TICKET INFORMATION
We are partnering with Ticketmaster to address fan questions regarding the cancellation and rescheduling of events.
Visit the TICKETMASTER HELP CENTER for details. Check back regularly for information and status updates.
The Schottenstein Center Ticket Office is temporarily closed. If you purchased at the Ticket Office via cash or credit card and are seeking a refund - CLICK HERE FOR MORE INFORMATION.