Monster Jam
Triple Threat Series
Event Info
Monster Jam®, the unexpected, unscripted, and unforgettable family-friendly motor sport brings a new level of high-flying, four-wheel excitement to the Schottenstein Center on April 6 & 7.
The Monster Jam Triple Threat Series is back for the first time since 2016 featuring eight of the most intense athletes of Monster Jam in a fierce battle for the championship with each competitor contending in customized high-powered vehicles: Monster Jam Speedsters, Monster Jam ATVs and the iconic Monster Jam trucks in six events that will take you to the edge of your seats.
Get up close to Monster Jam trucks and drivers by purchasing a Pit Party pass for early access, photo opportunities and autographs.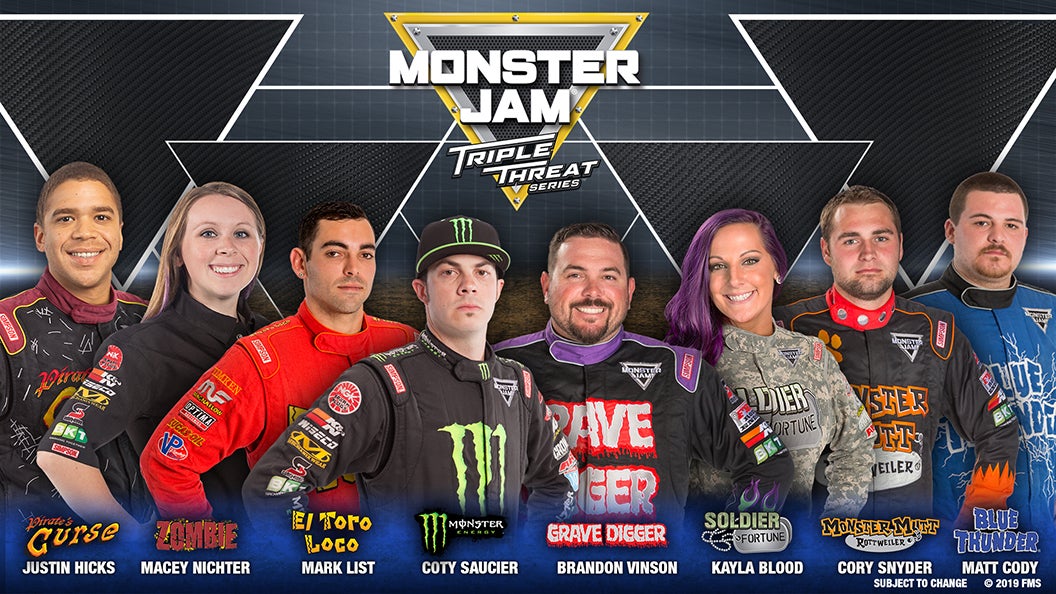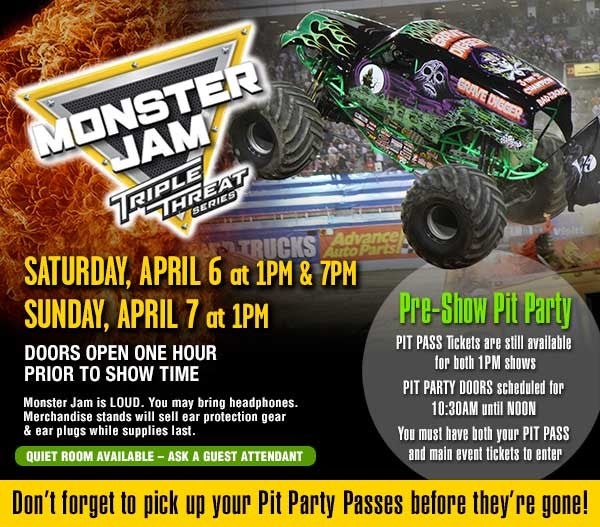 TICKET INFORMATION
We are partnering with Ticketmaster to address fan questions regarding the cancellation and rescheduling of events.
Visit the TICKETMASTER HELP CENTER for details. Check back regularly for information and status updates.
The Schottenstein Center Ticket Office is temporarily closed. If you purchased at the Ticket Office via cash or credit card and are seeking a refund - CLICK HERE FOR MORE INFORMATION.