Professional Bull Riders Unleash the Beast
Columbus Invitational
Event Info
The PBR brings the toughest athletes on earth back to the Schott. Expect high-flying rides and action as the Top-35 bull riders in the world take on some of the rankest bulls around. Last season Brazilian Fabiano Vieira put together a flawless weekend performance and capture the title.
Please note that the matinee on Sunday, April 28 has been moved to a start time of 2:45PM.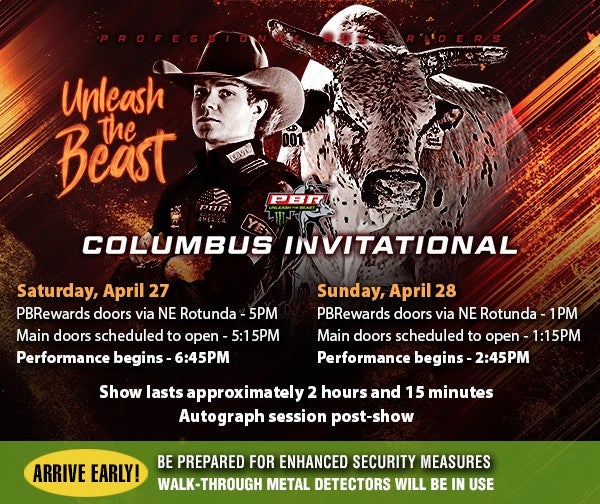 TICKET INFORMATION
We are partnering with Ticketmaster to address fan questions regarding the cancellation and rescheduling of events.
Visit the TICKETMASTER HELP CENTER for details. Check back regularly for information and status updates.
The Schottenstein Center Ticket Office is temporarily closed. If you purchased at the Ticket Office via cash or credit card and are seeking a refund - CLICK HERE FOR MORE INFORMATION.