Event Info
Trevor Noah is the most successful comedian in Africa and is the host of the Emmy® and Peabody® Award-winning "The Daily Show" on Comedy Central. Noah also recently won Best Host at the 2017 MTV Movie & TV Awards, as well as a Creative Arts Emmy Award for Outstanding Short Form Variety Series for his hosting role on "The Daily Show – Between The Scenes." He joined "The Daily Show with Jon Stewart" in 2014 as a contributor.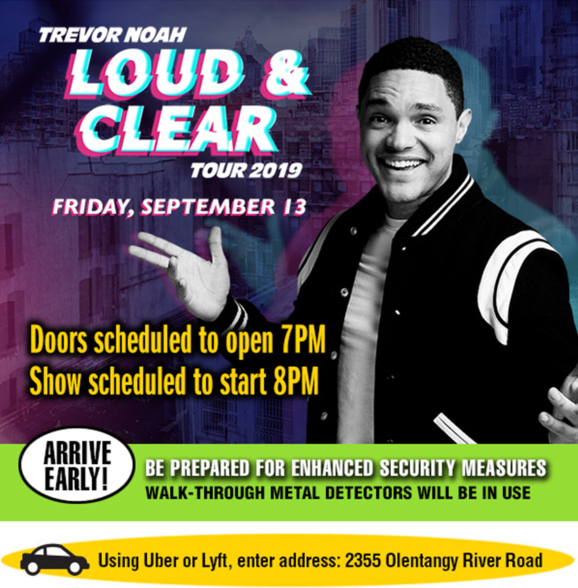 TICKET INFORMATION
We are partnering with Ticketmaster to address fan questions regarding the cancellation and rescheduling of events.
Visit the TICKETMASTER HELP CENTER for details. Check back regularly for information and status updates.
The Schottenstein Center Ticket Office is temporarily closed. If you purchased at the Ticket Office via cash or credit card and are seeking a refund - CLICK HERE FOR MORE INFORMATION.